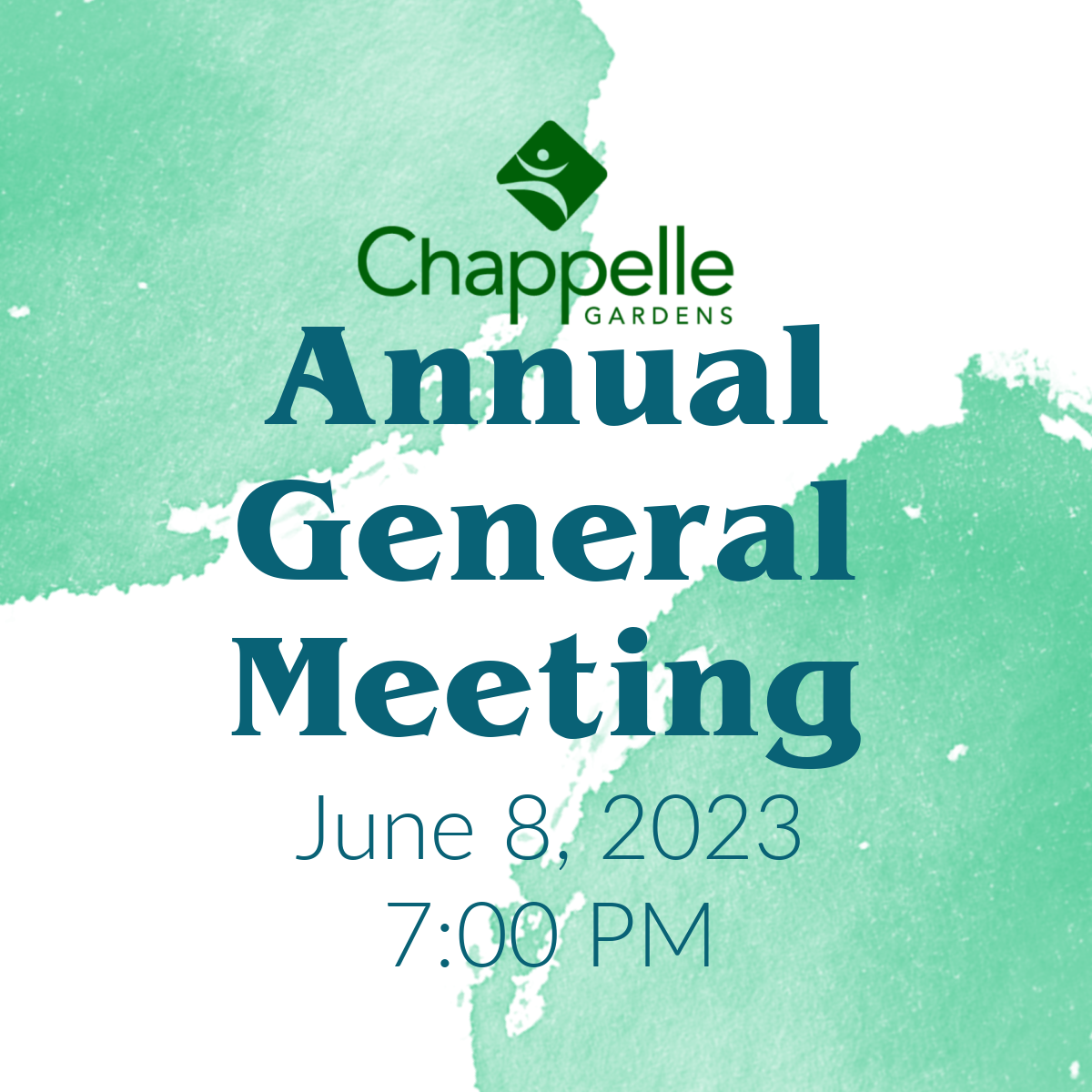 Annual General Meeting
Location
Chappelle Gardens Social
1059 Chappelle Blvd SW
This year's AGM will be held In-person on Thursday, June 8th, 2023 at 7:00 p.m. (M.S.T).
Members in good standing may attend.
We will have light refreshments for those attending.
Interested in attending, but looking for somewhere for your kiddos to go? Our summer camp leaders will be leading some fun activities for children aged 5-12 from 6:30 PM – 8:30 PM. Limited spaces are available, please email programs@chappellegardensra.ca to sign up.