More than just streets and houses – Chappelle Gardens is a community brought together.
Meet and make memories with neighbours at the Social House and amongst all the other fantastic community amenities. Skate, splash, slide and socialize as you enjoy access for you and your friends to countless social and recreational amenities, both outdoor and indoor, catering to all interests and ages. The Chappelle Gardens Social House is the heart of the neighborhood. Our 6600 square foot facility and 5-acre park is open from 9:00am – 9:00pm every day of the week. Our gated park includes features such as a playground, pleasure rink, hockey rink, splash park, various sporting courts, and picnic tables nestled underneath our beautiful pergolas. 

Meet new friends at one of the many free community events, clubs or programs hosted throughout the year. We have multiple seasonal community events offered monthly for all ages and demographics. With various clubs, there is something for everyone; book club, knitting club, card club, youth group, seniors club, and more. The Social House provides countless opportunities to have fun with friends and family with a little something for everyone!

Map of all our Summer Park Amenities

Some of the amenities include:
Pristine indoor and outdoor social venues, such as picnic area, lounge chairs, fireside gathering space.
Public garden plots to grow your own vegetables.
Community tool shed program to borrow a ladder, wheelbarrow, and more.
Recreational facilities include an ice rink, basketball courts, pickle ball courts, bocce ball, soccer, and playground. Don't worry – we have all the equipment for you to borrow!
Free Wi-Fi and comfortable seating area.
Foosball and common table to meet up with friends.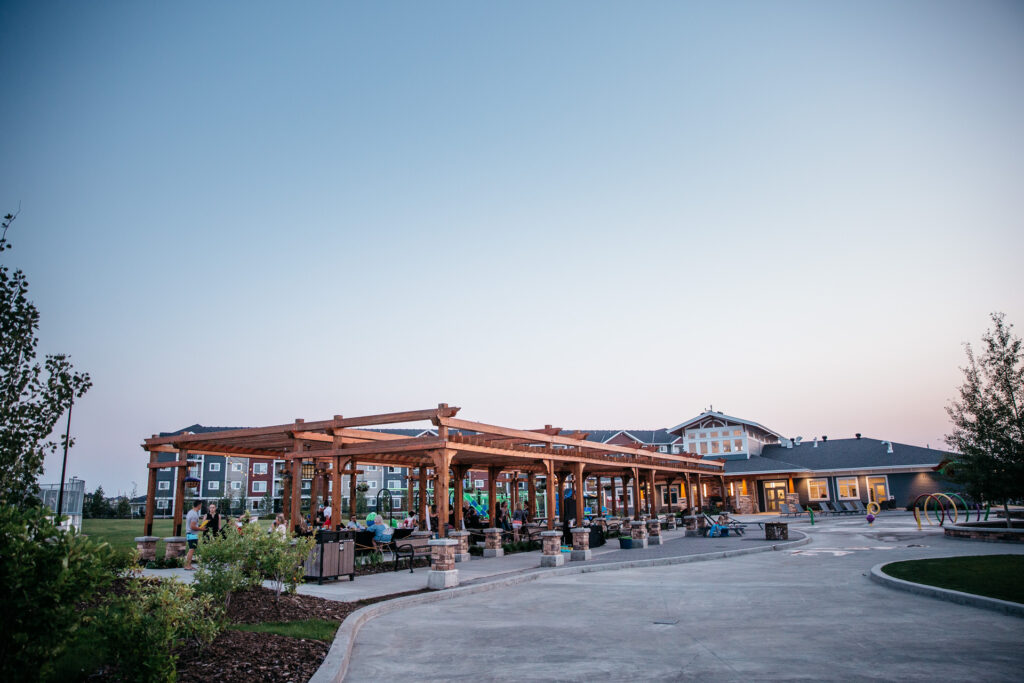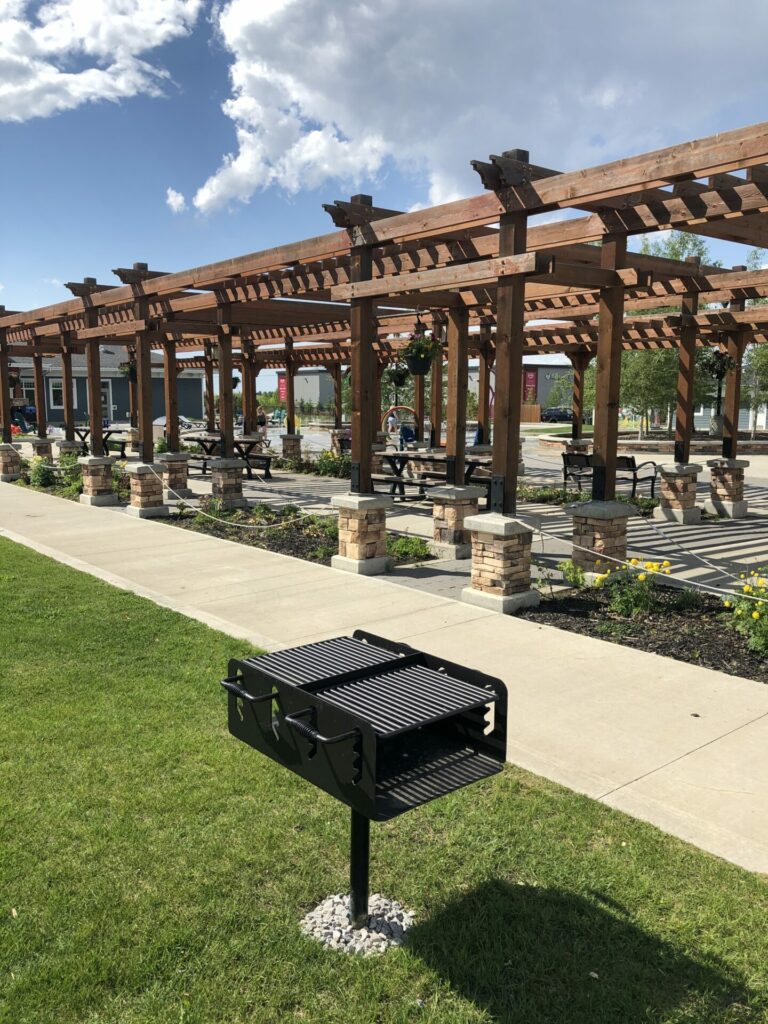 If you have any questions regarding our park, features or amenities, please feel free to call our office at 780-705-1815 and talk to one of our staff members. The fact that most of the Social House employees also live in Chappelle Gardens makes for a team that is invested in making sure every offering continues to fit the evolving needs of the community.